Optional magnetic horns and flanges
The dispersion characteristics of the P12 can be changed in seconds through the addition of optional magnetic flanges. The standard cabinet uses a 60° x 60° horn with additional 90° x 40° and Asymmetrical (PS Type) 60° – 100° x 40° also available. By default, the P8 and P10 cabinets use a 100° x 100° horn. In the case of these cabinets, the dispersion characteristics can be changed by fitting an optional, rotatable 110° x 60° horn.
Advanced cabinet design with quick release steel grille
Changing the horns / horn flanges is easy and requires no tools – the quick-release steel grille can be removed in seconds providing full access to the horn. With a fully symmetric design, there are no left or right versions of the P+ Series cabinets, so inventory requirements are significantly streamlined.
DJ System 1
Small Club: 2 x P12 with 'PS Horn' for FOH, 1 x P12 with standard horn for monitor
DJ System 2
Large Club: 4 x P12 located in each corner of the room, with 2 x P12 as monitors – all standard horns
Guitarist Wedge and Drum Fill
Guitarist: P12 wedge with 'PS horn' reversed
Drum Fill: P12 wedge with standard horn on L15 sub
Brass section stage monitors
P12 wedges with 90° x 40° horn for narrow horizontal coverage
Side Fills
P12 wedges (standard horn) on L15 subs on each side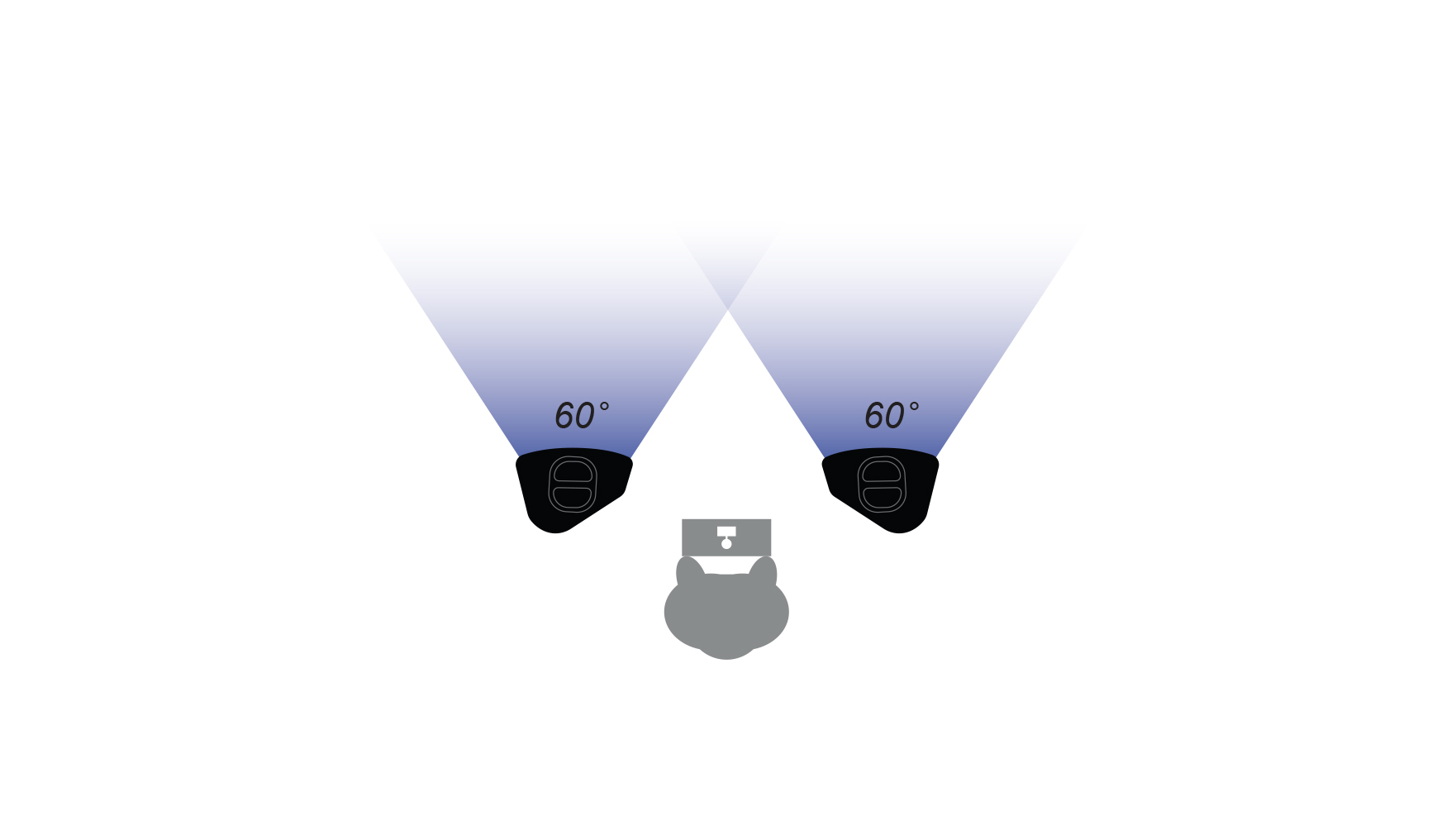 Corporate Event System 1
Simple System: 2 x P12 with standard horn
Corporate Event System 2
Long Throw System: 2 x P12 + 2 x P12 delayed – all with 'PS horn'
Leisure Park
8 x P8 with 110° x 60° as a distributed system
Small Stadium System
4 x P12 with standard horn + 2 x P12 with 'PS horn' reversed