Optional magnetic horns and flanges
The dispersion characteristics of the P12, P15 and P18 can be changed in seconds through the addition of optional magnetic flanges. The standard cabinet uses a 60° x 60° horn with additional 90° x 40° and Asymmetrical (PS Type) 60° – 100° x 40° also available. By default, the P8 and P10 cabinets use a 100° x 100° horn. In the case of these cabinets, the dispersion characteristics can be changed by fitting an optional, rotatable 110° x 60° horn.
Advanced cabinet design with quick release steel grille
Changing the horns / horn flanges is easy and requires no tools – the quick-release steel grille can be removed in seconds providing full access to the horn. With a fully symmetric design, there are no left or right versions of the P+ Series cabinets, so inventory requirements are significantly streamlined.
Active / Passive Modes
Touring and TIS versions of the P12, P15 and P18 cabinets incorporate an Active/Passive switch. In Passive mode, a passive circuit filters a single channel of amplification appropriately for the high and low frequency drivers. In active mode, an active crossover filters two independent amplification channels, resulting in even higher SPL performance of 140dB, 141dB and 142dB respectively for the P12, P15 and P18, along with reduced distortion and enhanced dispersion around the crossover frequencies.
DJ System 1
Small Club: 2 x P12 with 'PS Horn' for FOH, 1 x P12 with standard horn for monitor
DJ System 2
Large Club: 4 x P15 located in each corner of the room, with 2 x P12 as monitors – all standard horns
Guitarist Wedge and Drum Fill
Guitarist: P15 wedge with 'PS horn' reversed
Drum Fill: P12 wedge with standard horn on L15 sub
Brass section stage monitors
P12 wedges with 90° x 40° horn for narrow horizontal coverage
Side Fills
P12 wedges (standard horn) on L15 subs on each side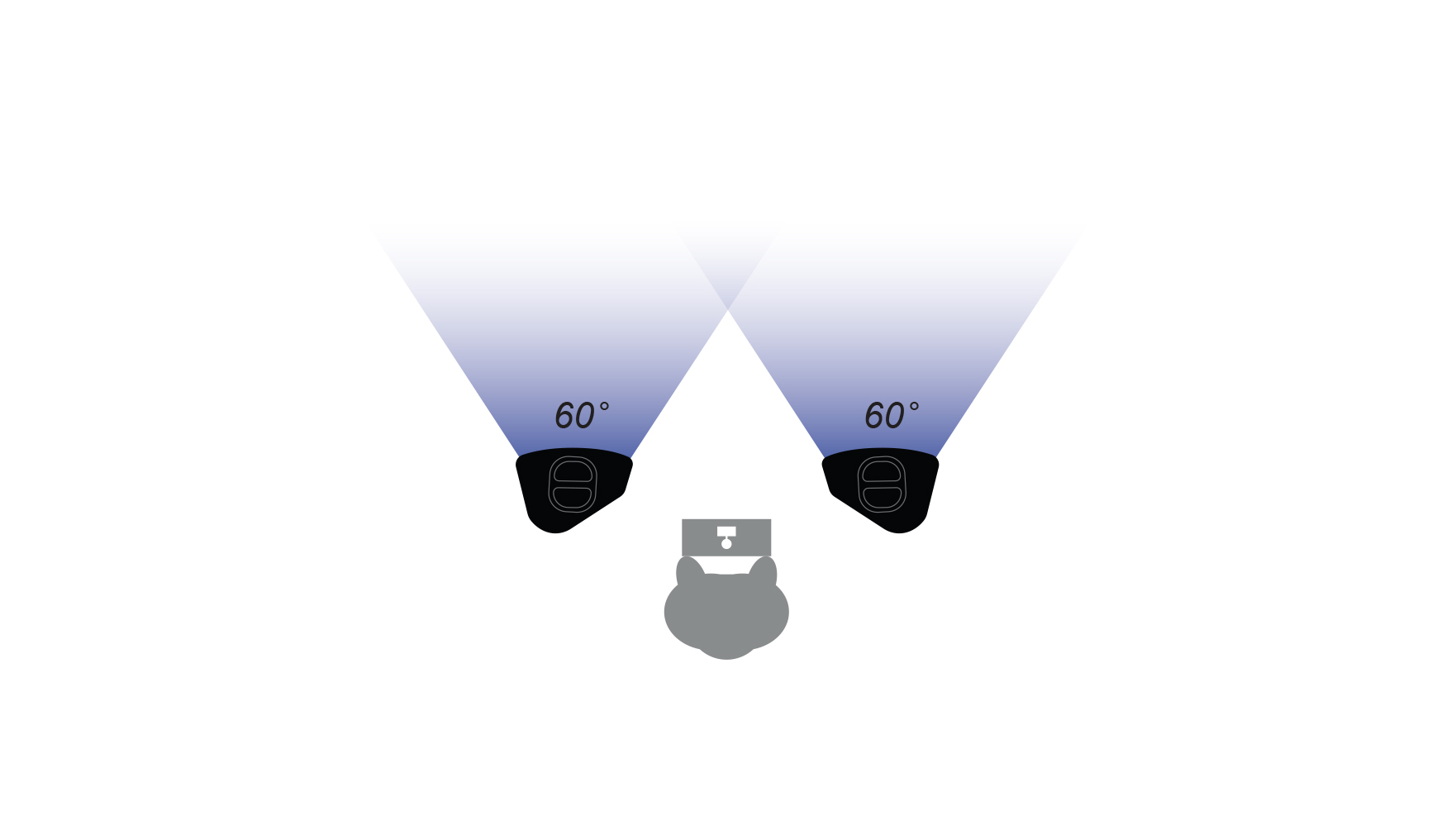 Corporate Event System 1
Simple System: 2 x P12 with standard horn
Corporate Event System 2
Long Throw System: 2 x P18 + 2 x P12 delayed – all with 'PS horn'
Leisure Park
9 x P8 with 110° x 60° as a distributed system
Small Stadium System
4 x P12 with standard horn + 2 x P12 with 'PS horn' reversed