PRECISION SOUND, HEARD BUT NOT SEEN
Public Address systems play an important role in public buildings, helping to inform visitors while also protecting their safety. NEXO systems combine powerful, compact cabinets, networkable amplification and flexible mounting hardware to provide installers with consistently high-performing solutions for spaces of every type and scale.
NEXO Systems in Public Spaces
NEXO systems conform to all the latest quality certifications including ISO9001, TÜV certification, IP54 rating and the EC Declaration of conformity. Along with our global partners, NEXO provides the highest levels of technical and system support, at the design stage, during installation and after system deployment. Cabinets can be specified in RAL colours to match interiors.
The Orient at The Trafford Centre, Manchester, UK
Featuring: GEO M6 and LS18 for main seating area, ID24 for boundary
The design brief demanded a complete audio solution for this large and reverberant two-level atrium space which can attract 30,000 visitors a week. "The choice of the NEXO products was based largely on our excellent relationship with NEXO, which helped us with the system design, using NEXO's proprietary NS-1 modelling and prediction software.  Both the ID series and the GEO M6 are notably small cabinets relative to their output, so the results are aesthetically pleasing as well as sonically efficient." – Jason Longworth, from systems integrator T.G.Baker.
Hong Kong International Airport
Featuring: GEO S8
Nearly 200 line-source loudspeaker cabinets were used for the MFC project, each of which had to be concealed within a giant suspended ceiling of asymmetrical design. NEXO engineers worked closely with acoustics and AV consultant Arup Hong Kong and the Hong Kong Airport Authority, from concept stages to on-site design input and back-up. "We have totally reached our goal to create a sound quality way above Terminal 1 and 2.  A new standard has been established and this is probably the best-sounding airport terminal in the world." –  Steven Tam, project manager for Hong Kong Airport Authority.
More
Ateliers des Lumières, Paris, France
Featuring: ID Series
The digital exhibition Atelier des Lumieres, offers a spectacular immersive AV experience among the paintings of legendary artists, is staged in a unique industrial environment. AV specialist Cadmos has used super-compact ID Series cabinets for "consistent, full high-fidelity, detailed and balanced sound.  One was unaware of the source of the music; it was just there.  It was always even, clear and transparent."  Michael Gochanour, technical journalist.
More
Let us help you design your system
NEXO's Engineering Support team spans the globe, working in partnership with architects, designers and acousticians to design sound systems for installations of every scale.
System Design Enquiries
Find your local NEXO partner
NEXO systems are distributed by a network of 50 independent distributors worldwide, each chosen carefully for their expertise and ability to provide high levels of technical and customer support.
Find NEXO partner
Register for NEXO training
NEXO Online Training Sessions are the perfect way for sound professionals, installers and students to learn about acoustic principles and access specific NEXO system training, covering everything from system design and deployment through to system installation. NEXO is approved by Avixa as an RU provider so Renewal Units are earned for successfully completing the seminars.
Register for training
GEO M
Powerful and flexible, the NEXO GEO M Series incorporates three systems that share the same sonic characteristics, utilising unique and patented NEXO technologies to achieve extraordinary levels of performance from compact, lightweight cabinets. Integral rigging and a comprehensive range of accessories make it easy to deploy GEO M systems in public spaces, and versatility is further enhanced by variable horizontal and vertical coverage options and a range of partner sub bass modules.
More
P+ Series
The P+ Series sets new performance standards for compact, point source loudspeakers, along with new levels of versatility – thanks to an ingenious system for varying HF coverage patterns. An exciting synergy of sleek good looks and stunning performance, P8, P10, P12 and P15 cabinets employ custom HF/LF drivers in a coaxial configuration to deliver perfect phase alignment, exceptional clarity and a smooth response across the full frequency range.
More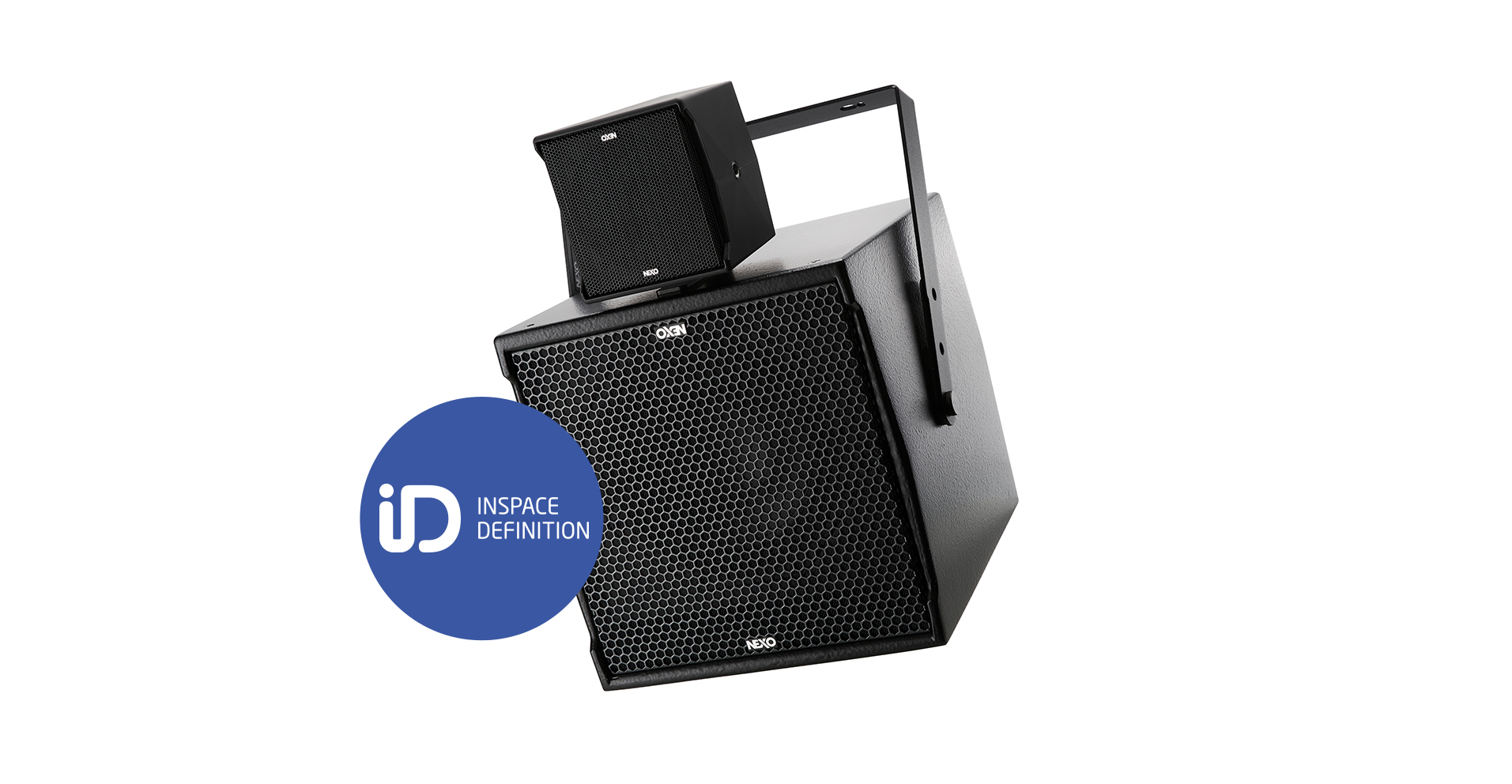 ID Series
When it comes to creating the perfect immersive audio experience, directivity control is key to the superior performance of NEXO's compact ID Series speakers. Achieving uniform audience coverage in complicated spaces is a familiar challenge, so NEXO makes flexible HF directivity options central to the design of the ID Series, equipping system designers and installers with the tools they need to set new performance standards while imposing a minimal visual impact on their environment.
More