ONE INVENTORY. MANY JOBS.
NEXO systems are all about maximum output from compact, light-weight cabinets, delivering increased return on investment of every area of the rental business from warehousing, through trucking to deployment.
NEXO Systems for Midsize and Small Production Rental
All of NEXO's mobile systems include a range of accessories for pole and truss mounting, and our NXAMPmk2 4 channel powered controllers include presets for every cabinet, making it easy to combine inventory and scale up for larger gigs.
Luna Cinema, UK
Capacity: 1,000-4,000. Featuring: GEO M10
The UK's best-known outdoor cinema operators have inventories of GEO M6 and GEO M10 line arrays.  "The GEO M10 is particularly versatile, allowing us the choice of groundstacking or flying systems. Flexibility is a priority for us: how the system travels, how it packs down. Set-up of M10 is so easy, we can carry six modules in a flightcase, and just pick them up onto the line array towers. This is important as we rarely have much time to soundcheck – anything that saves us time is a bonus.  Many of our sites are noise-sensitive, and the GEO M10, with its cardioid subs, allows us to manage the LF and avoid complaints from the neighbours." – Tom Barton, Luna Cinema.
More
AV Awards, London, UK
Capacity: 1200. Featuring: STM Series, PS Series
Production Plus is the regular AV supplier to one of London's top banqueting venues, the Great Room at the Grosvenor House.  For the AV industry's annual awards dinner, groundstacking STM Series modular line array meant  "that we could work with existing house points and still achieve the coverage we needed without the use of additional rigging. The STM M28 main modules are a compact size, yet they offer exceptional SPL and smooth coverage.  The system is totally scalable which helps us configure it for a venue like the Great Room." – Andy Miller, Production Plus.
More
Wise Productions, London, UK
Featuring: ID24, GEO S Series, PS Series, GEO M6
NEXO's ID Series of high-output über-compact point source boxes are Wise Productions' favoured loudspeakers for speech presentations. The 'Wise Guys' have some simple operating procedures, mixing military precision with a sense of fun and a sense of occasion, and taking great care to make it all look amazing. "We always work to incredibly tight get-in and get-out schedules.  No tripods, we don't fly – there's no time. We put the ID24s on a base and stick and they are ideal for museums, galleries, dinners with speeches. And they look absolutely elegant."
More
System configuration made easy
Available to download free of charge, NS-1 is a powerful and intuitive system configuration and simulation tool enabling NEXO users to configure and optimise the performance of any NEXO system by predicting its behaviour in any venue to ensure uniform SPL coverage.
Discover NS-1
Find your local NEXO partner
NEXO systems are distributed by a network of 50 independent distributors worldwide, each chosen carefully for their expertise and ability to provide high levels of technical and customer support.
Find NEXO partner
Register for NEXO training
NEXO Online Training Sessions are the perfect way for sound professionals, installers and students to learn about acoustic principles and access specific NEXO system training, covering everything from system design and deployment through to system installation. NEXO is approved by Avixa as an RU provider so Renewal Units are earned for successfully completing the seminars.
Register for training
P+ Series
The P+ Series sets new performance standards for compact, point source loudspeakers, along with new levels of versatility – thanks to an ingenious system for varying HF coverage patterns. An exciting synergy of sleek good looks and stunning performance, P8, P10, P12 and P15 cabinets employ custom HF/LF drivers in a coaxial configuration to deliver perfect phase alignment, exceptional clarity and a smooth response across the full frequency range. There's a partner sub for each main cabinet and a full range of accessories for rapid deployment in a wide range of events.
More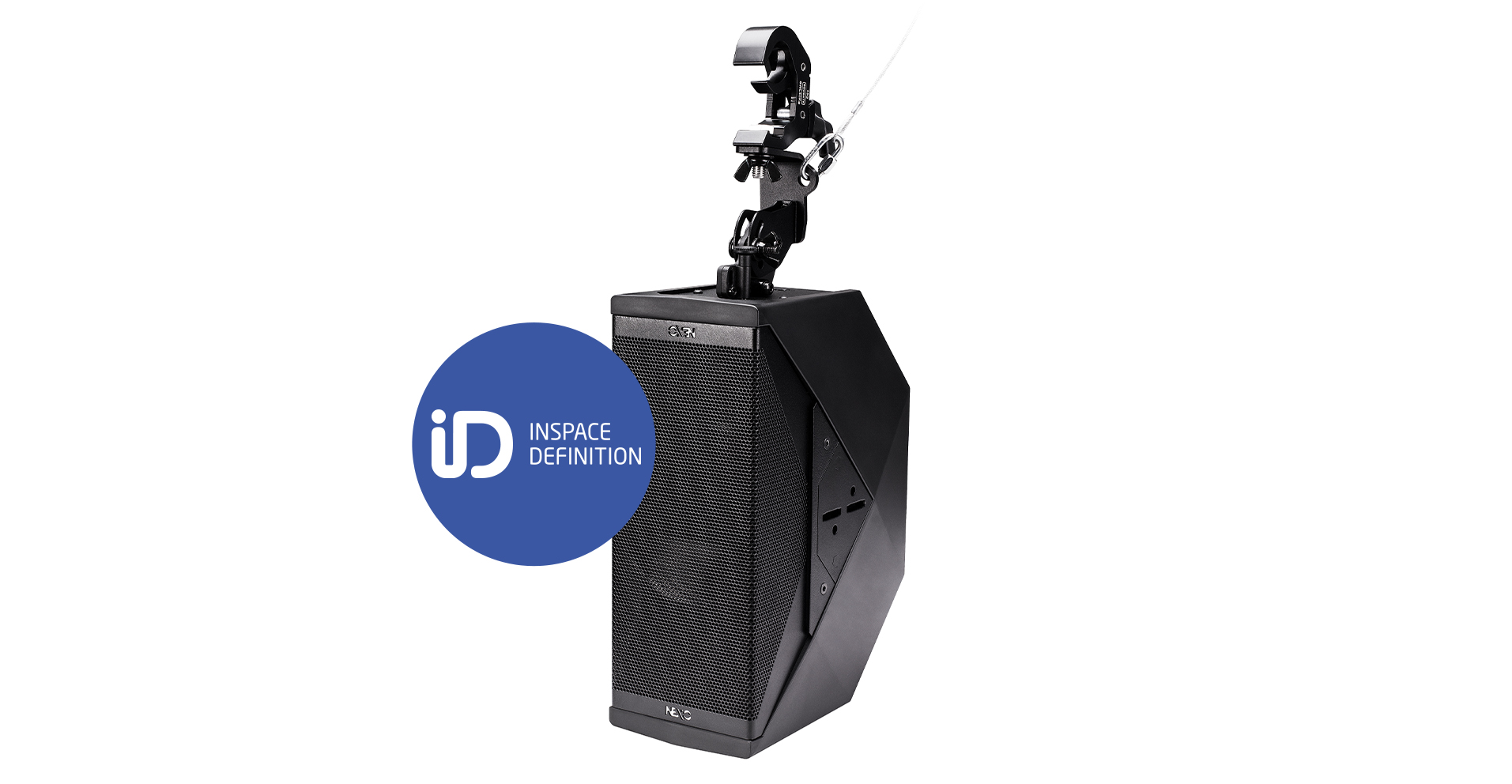 ID Series
NEXO's smallest ever speakers are perfect for small rental jobs. They can be truss or pole mounted, there's a range of partner subs, and the HF dispersion of the ID24 can be changed from the back panel by rotating the horn, increasing flexibility of deployment and ensuring that sound is 'beamed' precisely where it's needed.
More
GEO M Series
Powerful and flexible, the NEXO GEO M Series incorporates three systems that share the same sonic characteristics, utilising unique and patented NEXO technologies to achieve extraordinary levels of performance from compact, lightweight cabinets. Integral rigging and a comprehensive range of accessories make it easy to deploy GEO M systems in a wide variety of applications, and versatility is further enhanced by variable horizontal and vertical coverage options and a range of partner sub bass modules.
More