The sound of learning
Communication is central to the learning process and NEXO sound systems ensure clear speech intelligibility for every student in lecture halls large and small. And in performing arts spaces, students enjoy the same thrilling, full range sound and accurate monitoring as professional performers in the world's many NEXO-equipped theatres and venues.
NEXO Systems in Education
Sound plays an increasingly important role in educational settings, whether it's ensuring that everyone can hear clearly in a large lecture hall or providing performing arts students with an authentic theatre experience.
Denbigh School, Milton Keynes, UK
Capacity: 350. Featuring: NEXO GEO M6, LS18 subbass
When the Denbigh School opened its new Performing Arts faculty, it chose the modular GEO M6 line array for the 350-capacity multipurpose space.  Pole-mount hardware and wheelboards allow modules to be taken off the array, creating a portable system which can be used elsewhere. "The GEO M6 system was ideal for what we wanted to do; because of its modular design, it's flexible enough to use for the whole space or part of it, allowing us to move the coverage by adjusting the angles of the lowest boxes. When we fired it up, we found the consistency across the seating area to be quite staggering!" – Dave Wilkie, Music Technology leader.
More
Northampton University, UK
Featuring: GEO M10, PS Series, ID Series
Meeting and entertainment facilities for the students of Northampton University, this venue uses compact ID speakers in its café, PS8s in its bar, and a GEO M10 line array in its nightclub.  "The sound quality is unimpeachable, but it is also a winner in price terms, enabling us to hit tight budgets, and we know it is fit-and-forget product." – Chris Hobbins, installation company Fabtronic.
More
Ecole du Louvre, Paris, France
Featuring: GEO M6, ID Series
Located at the very heart of the art world, the Louvre art museum in Paris, these four lecture theatres use GEO M6 systems to guarantee excellent speech intelligibility at low volume, but which can also be beefed up with additional subwoofers for extra output.  "Our aim was to broadcast as discreetly as was acoustically possible, giving our pupils a comfortable listening room, virtually a concert hall, to limit auditory fatigue over the duration of their teaching." –Rémy Bréan, Astell Design consultancy.
More
Let us help you design your system
NEXO's Engineering Support team spans the globe, working in partnership with architects, designers and acousticians to design sound systems for installations of every scale.
System Design Enquiries
Find your local NEXO partner
NEXO systems are distributed by a network of 50 independent distributors worldwide, each chosen carefully for their expertise and ability to provide high levels of technical and customer support.
Find NEXO partner
Register for NEXO training
NEXO Online Training Sessions are the perfect way for sound professionals, installers and students to learn about acoustic principles and access specific NEXO system training, covering everything from system design and deployment through to system installation. NEXO is approved by Avixa as an RU provider so Renewal Units are earned for successfully completing the seminars.
Register for training
GEO M
Powerful and flexible, the NEXO GEO M Series incorporates three systems that share the same sonic characteristics, utilising unique and patented NEXO technologies to achieve extraordinary levels of performance from compact, lightweight cabinets. Integral rigging and a comprehensive range of accessories make it easy to deploy GEO M systems in educational settings, and versatility is further enhanced by variable horizontal and vertical coverage options and a range of partner sub bass modules.
More
P+ Series
The P+ Series sets new performance standards for compact, point source loudspeakers, along with new levels of versatility – thanks to an ingenious system for varying HF coverage patterns. An exciting synergy of sleek good looks and stunning performance, P8, P10, P12 and P15 cabinets employ custom HF/LF drivers in a coaxial configuration to deliver perfect phase alignment, exceptional clarity and a smooth response across the full frequency range.
More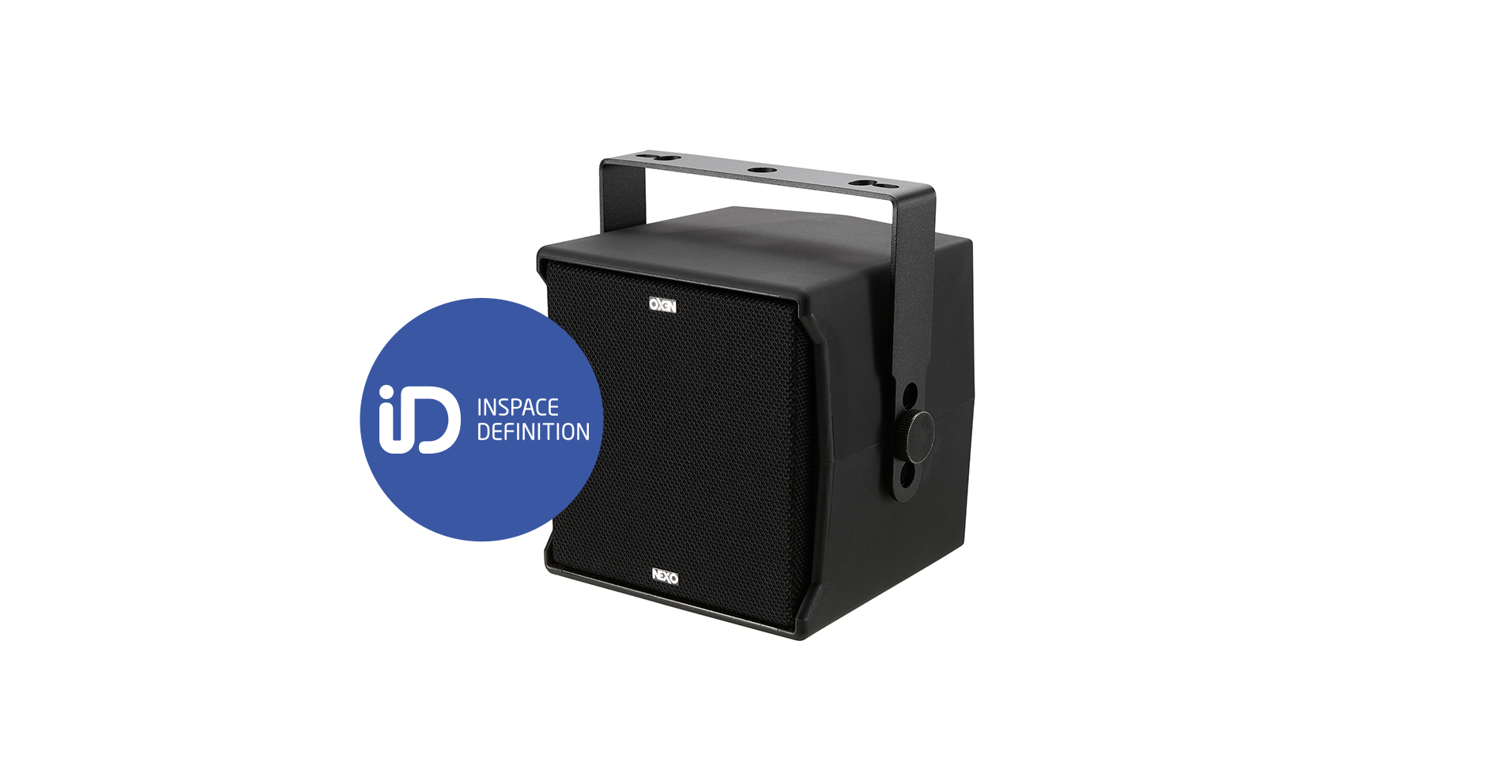 ID Series
When it comes to creating the perfect audio experience, directivity control is key to the superior performance of NEXO's compact ID Series speakers. Achieving uniform audience coverage in complicated spaces is a familiar challenge, so NEXO makes flexible HF directivity options central to the design of the ID Series, equipping system designers and installers with the tools they need to set new performance standards while imposing a minimal visual impact on their environment.
More