ID84 Switchable HF Dispersion
The ID84 features a unique and easy to use system for changing vertical high frequency dispersion. A switch on the rear of the cabinet controls a passive filter which effectively changes the delay settings of the dome tweeter array at the top of the cabinet which, in turn, switches the HF vertical dispersion from broad (0 to -25°) to narrow (0 to -10°).
ID84 Enhanced HF Performance
Using a patent pending arrangement of dome tweeters rather than a compression driver significantly lowers HF distortion and gives the ID84 a 'hi-fi-like' sonic character.
ID84 Superior LF Control
As cabinets are joined together to create longer columns in 1 metre increments, so the low frequency dispersion becomes more focussed, increasing clarity and intelligibility in large space applications like train stations and shopping malls.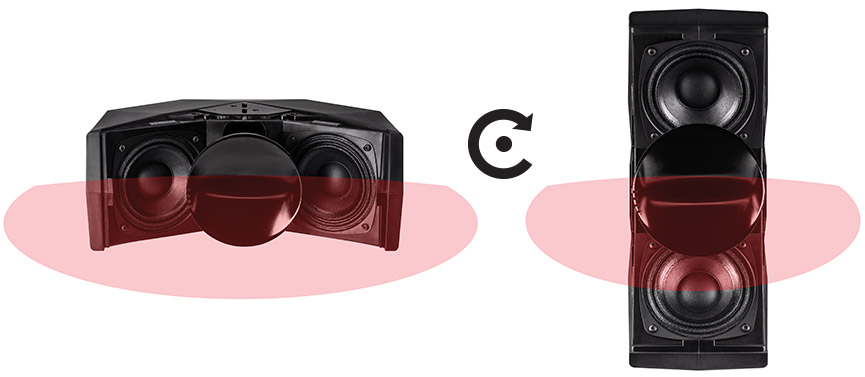 ID24 User-Rotatable Horn
A unique user-rotatable horn lets users quickly select between two preset directivity options, bringing unparalleled flexibility to the world of compact speakers in a cabinet that delivers trademark NEXO sound and performance, whether mounted horizontally or vertically.
No need to remove the grille
The ID24 horn can be rotated from the rear panel.
ID14 HF COVERAGE OPTIONS
To ensure maximum versatility, the ID14 can be specified with either 100° x 100° or 90° x 140° HF dispersion.